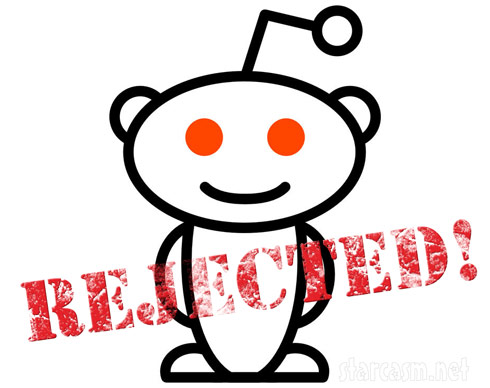 AnonIB and 4chan were ground zero for the plethora of leaked celebrity photos over the last couple days, but it was the users of Reddit that put in the most effort to make sure the stolen images and videos were easily available to anyone wanting to see them. The site used the cringe-worthy and distasteful nickname "TheFappening" and created an entire subreddit by that name dedicated to the posting current links to the leaked photos and videos as they emerged.
At least one redditor seemed to have a guilty conscience about the site's rabid participation in the dissemination of the stolen personal photos and a fundraising campaign was started yesterday to benefit the Prostate Cancer Foundation. Here is what the redditor wrote to announce the campaign, which currently has 3,437 points with 93% being upvotes:
Let's make this a worthwhile endeavour. Jennifer Lawrence has donated to help cure prostate cancer, the least we can do is follow suit for helping us maintain our long-term health by donating. Be the hero TheFappening
The campaign quickly became the Foundation's fastest earner and had raised more than $6,000 before the Foundation was made aware of its auspicious beginnings. The Prostate Cancer Foundation terminated the campaign, returned all donations, and issued the following statement earlier today:
Prostate Cancer Foundation Response Statement to Reddit Post
September 2, 2104 — A post appeared on Reddit late Monday afternoon, September 1, 2014. A Reddit user directed other Reddit users to make a donation to the Prostate Cancer Foundation without the Foundation's knowledge. We would never condone raising funds for cancer research in this manner. Out of respect for everyone involved and in keeping with our own standards, we are returning all donations that resulted from this post.
That is pretty bad when a Cancer Foundation returns your money.
In other "Reddit Isn't Good People" news, the site is currently scrambling after it was revealed the explicit photos allegedly of Olympic gymnast McKayla Maroney were taken when she was a minor. TheFappening subreddit now features the following message by a moderator at the top of the page:
Effective immediately: any images/galleries/torrents/mega dumps/etc containing McKayla Maroney or Liz Lee [*] will be immediately removed due to the fact that they were underage (<18) in the photos taken.
* The My Life as Liz star's photos were not included in the leaks this weekend, but Reddit says users have been posting links to explicit photos of her on the page.
Clearly there isn't enough karma going around in the wake of the leaked photos, but at least there is a little bit.