Shortly after midnight last night, a gunman opened fire in a library at Florida State University, wounding three students before the shooter was killed by police. One more student escaped injury when the bullets aimed toward him got lodged in his textbooks.
"I didn't know this at the time, but the Shooter targeted me first. The shot I heard behind me I did not feel, nor did it hit me at all. He was about 5 feet from me, but he hit my books," FSU student Jason Derfuss said on Facebook, adding he just checked the books out of the library "one minute earlier."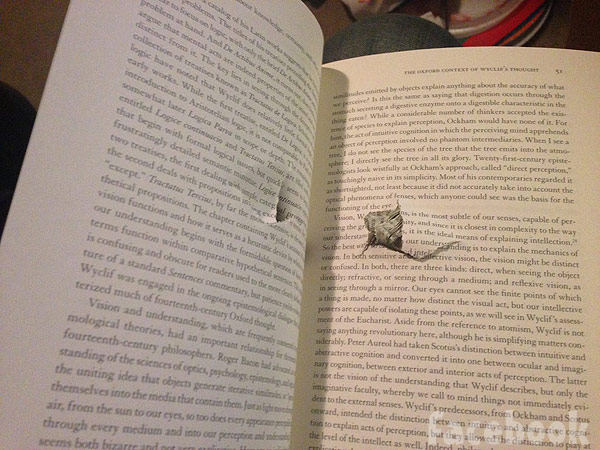 Jason said that after hearing the "unmistakable" gunfire, he turned and saw the unidentified shooter "gun down" another student.
"At that point, I turned around and sprinted away as fast as I could," he told WESH. "I got to a safe place and I called 911."
It wasn't until he was home hours later that Jason found bullets lodged in his books. At that point, he realized the first shots were actually directed at him.
"I assumed I wasn't a target, I assumed I was fine," he said on Facebook, where he also posted pictures of the books and bullets. "The truth is I was almost killed tonight and God intervened."
Jason posted the photos included in this post on his Facebook page, and in them you can see how the bullet traveled through multiple books before finally coming to rest. Here are some more pictures: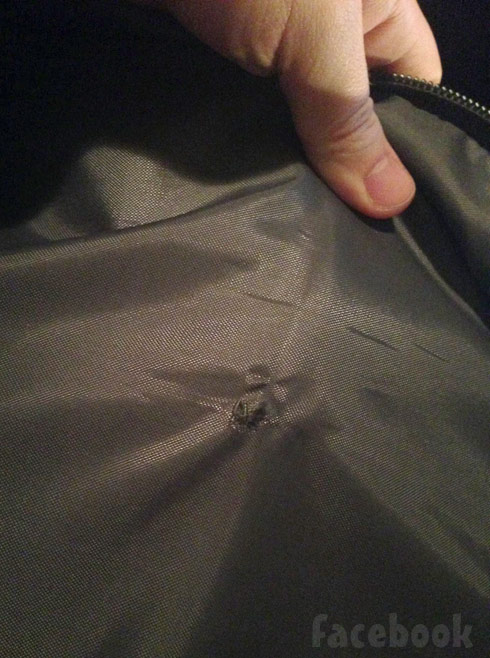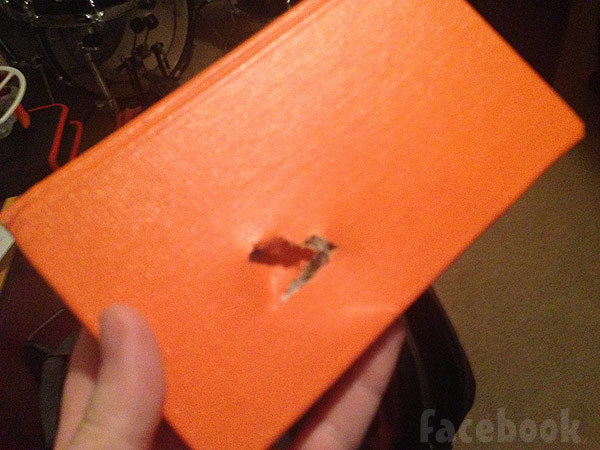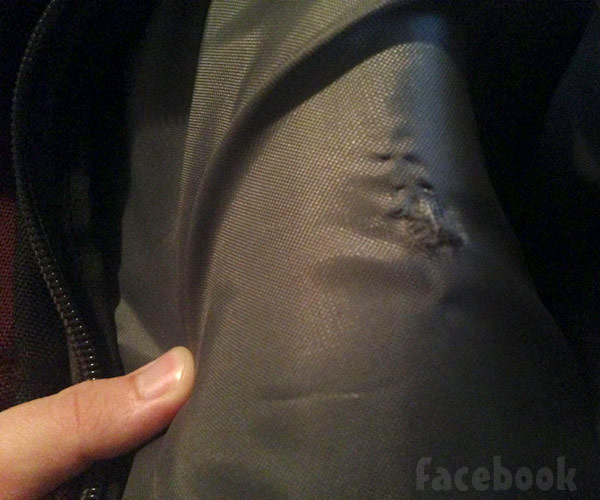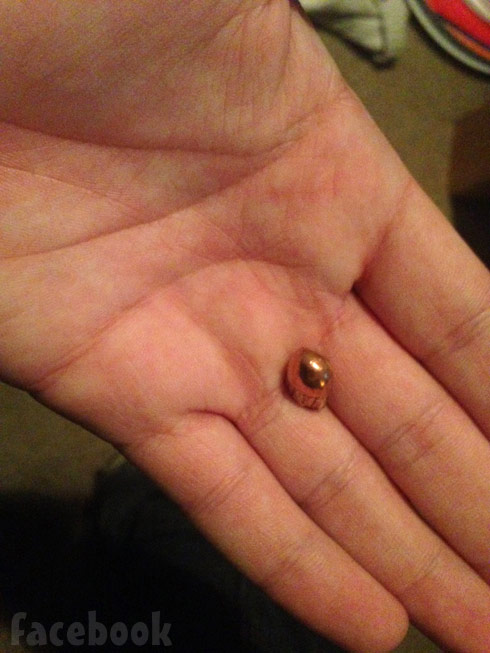 Tallahassee's police chief Michael DeLeo said at a news conference that the shooting was an "isolated incident and one person acting alone." One student was treated at the scene after being grazed by a bullet. Two others were transported to local hospitals, where one remains listed in critical condition.