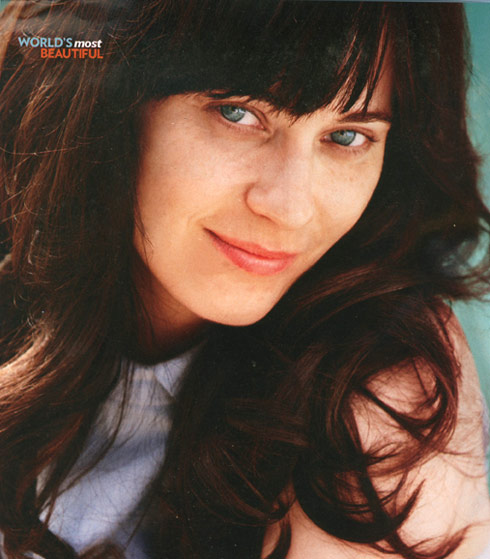 As part of People's Most Beautiful 2012 issue they gathered a few female celebs and had them pose for a photo shoot minus makeup. They had Paris Jackson and Jessica Pare but the celeb that really stood out is fashion trend-setter New Girl star Zooey Deschanel.
In an exclusive video posted on their site Zooey talked frankly about posing for the shoot:
"I was really honored to be asked to be a part of the beautiful people issue. But also really terrified to do this shoot without any makeup. I like makeup so… The first person I remember thinking was beautiful was probably my mom. My mom is just a beautiful person and she has her own style and she has really pretty blue eyes"

"I always feel like you have to be true to yourself. I can try to look like other people when I'm playing a role but in my real life serve my own sense of what I think is beautiful because if you don't feel beautiful, you won't look beautiful."
I unashamedly have a blog-crush on Zooey but that's partly due to the fact that she teams up with one of my favorite musicians M. Ward as part of the duet She and Him. Enough about me, let's take a look at a side-by-side of Zooey with and without makeup.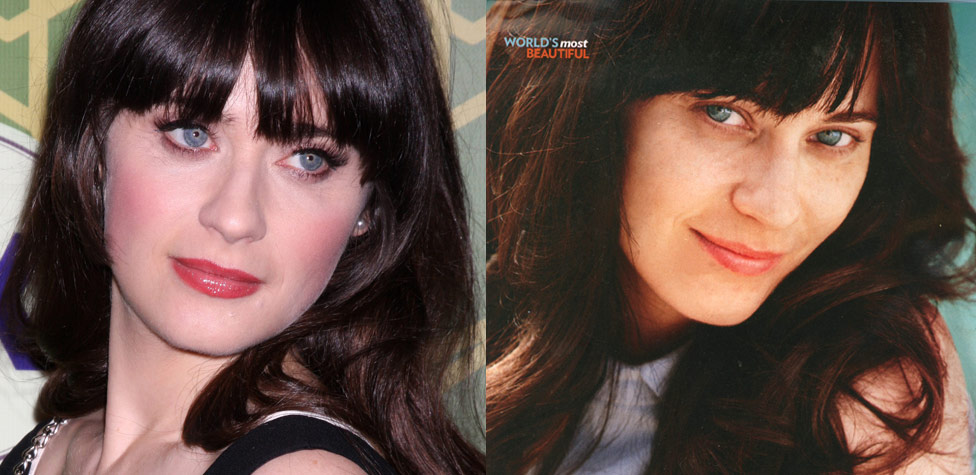 Kudos to my girl for having the courage to do the shoot au naturel.
Zooey makeup: Nikki Nelson/WENN.com | Zooey no makeup: People
Zooey also looks like a completely different person without bangs! Click here to see.
Follow Us