Siesta Key star Pauly Paul was arrested and charged with felony drug possession in Sarasota, Florida on Wednesday.
According to the police report, MTV's "other Pauly" had a warrant out for his arrest from a failure to appear on a public drinking charge for an incident back in late April. Due to the warrant, a deputy was conducting surveillance on Paul (real name Paul Apostolides) when things went from bad to worse for the aspiring rapper.
Here is the full narrative from the police report:
On 6/13/18 at approximately 1150hrs, I Deputy *. ****** **** was conducting surveillance at **** ******** Drive as a current resident had an active warrant for his arrest. During this time I noted the wanted subject Paul B Apostolides, hereafter referred to as the defendant was wanted for a failure to appear warrant reference case 18-048771. I observed the defendant as a registered owner of a black 4dr Mercedes bearing ***-*** which showed his license suspended, as well as the vehicle's tag expired.

While sitting at the intersection of ******** Dr/********* Dr, I observed the listed vehicle pass by my location and travel towards **** *********. I conducted a traffic stop where I made contact with the defendant exiting the vehicle as it came to rest in the driveway. I advised the defendant he had a warrant for his arrest in which he asked to retrieve his cell phone from within the vehicle. For officer safety reasons I followed the defendant to the driver side door. As the defendant opened the door I immediately could smell the distinct odor of marijuana coming from within the vehicle. I asked the defendant how much marijuana was located in the vehicle to which he replied, "Just two bags." I located two plastic bags in the passenger seat containing marijuana. The marijuana was weighed utilizing a digital scale at 27.6grams.
The defendant was read his Miranda warnings from an agency issued card in which he acknowledged and wished to speak with me. The defendant advised he had just purchased the marijuana for $160.00 from an unknown male. The defendant continued to state as he saw my lights behind him he immediately began attempting to hide the bags within the seat. The defendant also explained he was not selling the marijuana and it was intended only for personal use.
Unfortunately for Pauly, any amount of marijuana over 20 grams is considered a felony in Florida. He was charged with third-degree felony drug possession and was later released after posting $1550 bond. Appropriately enough, Pauly enlisted the help of Bad Boy Bail Bonds. He has a scheduled court date on July 20.
In addition to last week's marijuana possession arrest, and the public drinking charge from April, Pauly has an extensive list of previous charges, including a marijuana possession charge back in May of 2017. That time it was just a misdemeanor as the citation indicates Pauly was founf in possession of just 2.5 grams of cannabis in a "counterfeit prescription bottle."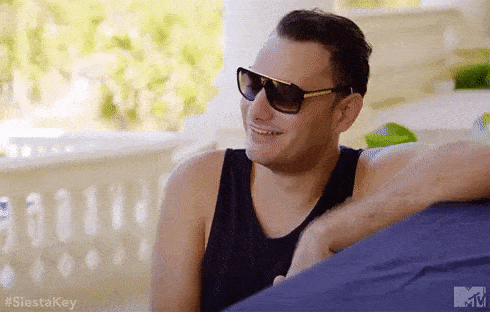 In February of 2015, Pauly got suspiciously lucky when he was caught with just under 20 grams of marijuana. Judging from the narrative on the citation, it sure sounds like he could have easily had more than that:
I saw him rolling blunt in driver seat of car. I could smell marijuana from outside car. I knocked on window. He opened driver door and the marijuana smell poured out of the car. He had pieces of marijuana on his shirt and on his floorboard. Bottles of marijuana found in front seat, baggies found in trunk, scale found in back seat, blunt found on driver seat. All marijuana was in plain view. He had 19.5 grams of marijuana.
In Novmber of 2013, Pauly was pulled over for not wearing a seatbelt and was charged with misdemeanor marijuana possession after an officer found a "semi-burnt joint of marijauna" in the ash tray.
What is truly disturbing while scrolling through Pauly's legal issues in Sarasota County are the sheer number and variety of violations having to do with vehicles! He has innumerable citations for expired tags, no insurance, no seatbelt, speeding, running a red light, and even one instance of displaying a handicap parking permit that didn't belong to him!
Here is a list from just Sarasota County:
Thankfully, I did not see any DUI arrests on the list.
Asa Hawks is a writer and editor for Starcasm.