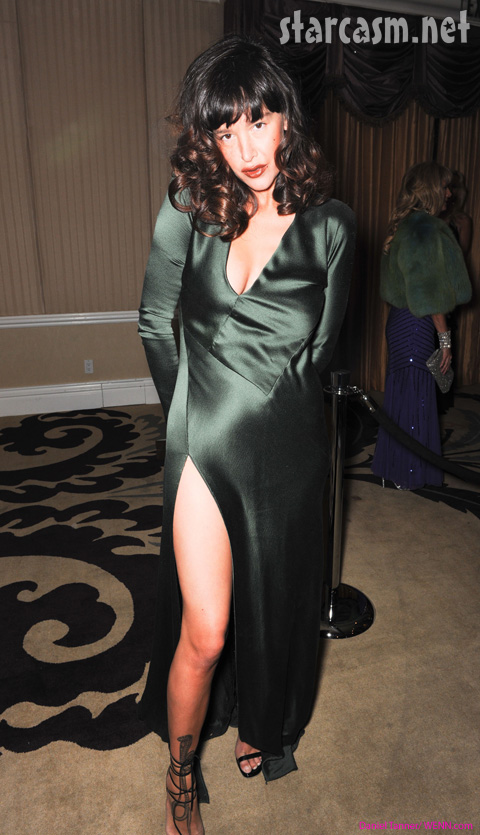 Sunday night was just another average night for Broadwalk Empire starlet Paz de la Huerta: she got really drunk and her boob came out.
But that's not all the action that went down that night. The New York Daily News reported yesterday that Paz asaulted former The City cast-member Samantha Swetra Sunday night after Samantha questioned Paz's level of sobriety at Top of the Standard club. Paz had just fallen into a table, after trying to hit on Samantha's male friend, and exposed herself in front of Samantha, which caused Samantha to quip "Triple axel!"
Paz (who's name ironically means "peace") was having none of it! After she picked herself up from the table, threw a drink glass at Samantha, and then landed a punch on Samantha's lips and nose, leaving her bruised and swollen. Shards from the glass allegedly got lodged in Samantha's leg, and Lindsay Lohan had to pick out the bloody mess while Paz was detained by security at the Manhattan nightclub.
Samantha filed a police report, and Paz was quietly arrested Tuesday night.
PHOTO – Daniel Tanner/ WENN.com