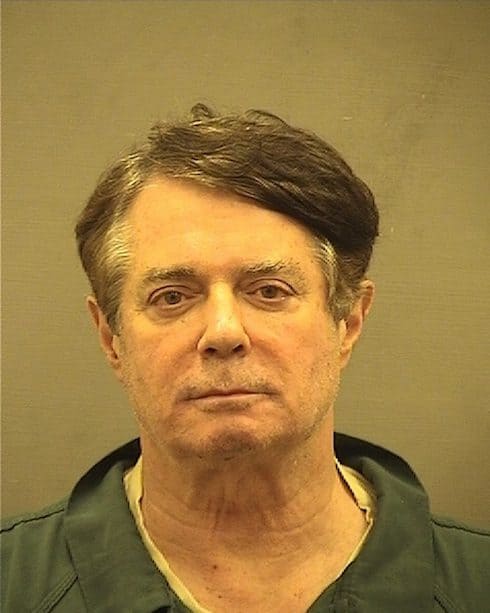 VOX – It will probably come as no surprise to learn that Paul Manafort lied (again), this time to members of Robert Mueller's team after Mueller offered Manafort a plea deal in exchange for cooperation last year
JEZEBEL – A Floridian rapper named YNW Melly — real name Jamell Demons — has been arrested on a pair of first-degree murder charges after allegedly killing two men last autumn and trying to make it look like they were shot in a drive-by
THE BLEMISH – I had never heard a Ryan Adams song before the new report alleging that tries to trade fame for sex with young would-be pop stars, and now I have even less reason to listen to one
THE BLAST – Cardi B ended her self-imposed Instagram retirement so she could plug Friday's release of the song she did with Bruno Mars. She was gone all of 48 hours, so hopefully you took the under in your office pool
REALITY TEA = The Real Housewives of New Jersey's Margaret Josephs, outraged by Marty Caffrey's continual rudeness, earned herself a little bit of viral fame by pushing Marty into the pool on the RHONJ season finale last night
THE ASHLEY'S REALITY ROUNDUP – Gabe Brown from Alaskan Bush People got married to his girlfriend Raquell Rose Pantilla in a stealth wedding last month, congrats!
CELEBITCHY – Shannen Doherty says she made up her mind to be as open as possible about her cancer battle because it was "very important" for her "[to be] there for people who were going through it"
LAINEY GOSSIP – Brie Larson appears to be absolutely killing it on the press tour for Captain Marvel, bench pressing 5000-pound cars for fun and generally charming the pants off of the viewing public with an ease not seen since Gal Gadot's Wonder Woman breakthrough
DLISTED – OK, Kim
(Photo credits: via Alexandria Sheriff's Dept. / SplashNews.com)
John Sharp is Starcasm's chief editorial correspondent-at-large. Tips: E-mail john@starcasm.net or Twitter @john_starcasm.