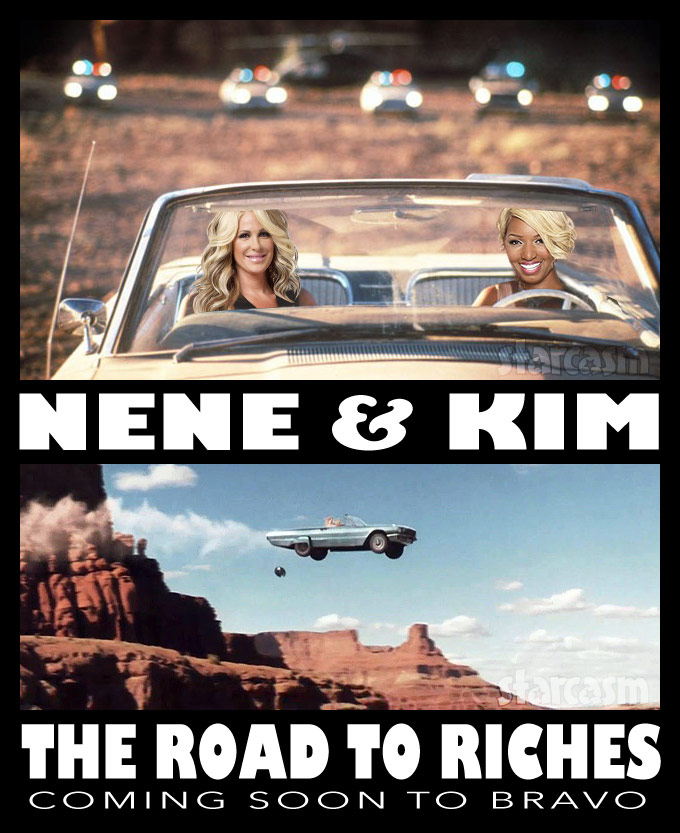 While The Real Housewives of Atlanta continues to reinvent itself with new cast members, it can't ever quite recreate the volcanic magic of Nene and Kim. The only way to do that, execs figured, was to film two frenemies on a road trip. It's a concept where everything that goes wrong will probably go oh-so-right.
Today Bravo announced the new series, NeNe and Kim: The Road to Riches as part of their new line-up. "Atlanta's 'most driven' housewives…drive out of their comfort zones and across the country to discover America on a one-of-a-kind adventure," the network said in a statement. "The road to LA may be paved with good intentions, but that doesn't mean they won't occasionally drive each other crazy."
The network also ordered up new seasons of Ladies of London (season 2), Don't Be Tardy… (season 4), Million Dollar Listing Los Angeles (season 8), and Manzo'd With Children (season 2).
New series include Apres Ski, about a ski resort in Whistler, British Columbia, a Below Deck spinoff in the Mediterranean, and a Married to Medicine spinoff in Houston. There's also a series about 40th birthday parties, PTA moms in Georgia, a travel show, and a new cooking show.