The happiest woman on the planet just got happier — Mrs. Magic Mike is pregnant! "Jenna Dewan-Tatum and Channing Tatum are pleased to announce that they are expecting the birth of their first child next year," the couple's rep said in a statement today.
The two actors and dancers, who met on the set of Step Up in 2006 and later on July 11, 2009 in Malibu, had spoken frequently about having kids in their future.
"I'm ready; I think she's ready," Tatum told People magazine recently. "The first number that pops into my head is three, but I just want one to be healthy and then we'll see where we go after that."
Jenna talked with Us magazine in January and was asked if she though kids were in her and Channing's future. "I would hope so!" she responded. "I just don't know when. When it's meant to be, it will happen."
Apparently it was meant to be now!
Congratulations to Jenna an Channing. It's always nice to know the Earth is going to have at least one more beautiful person on it 🙂 Plus, the timing seems just about right for lil Magic Mike Jr. (or Lil Magic Michelle?) to try out for Step Up 37: Tango on Mars!
So what do you boys think about the news?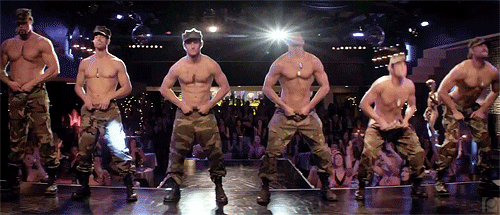 BOOM!
Join Starcasm on Twitter, Tumblr, Pinterest, Google + and Facebook