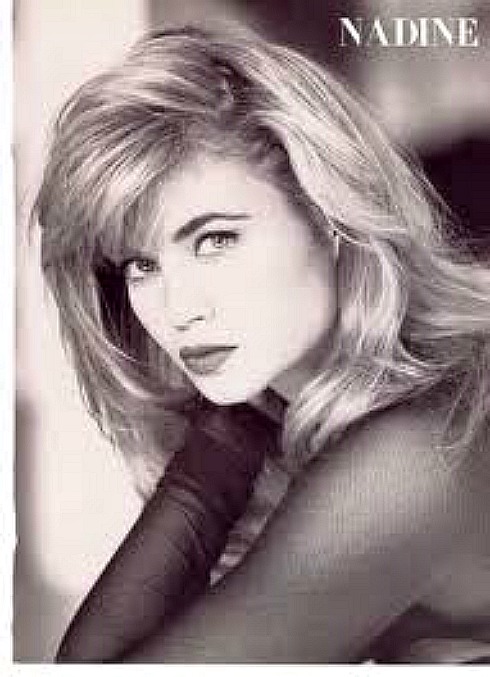 In Martin Scorsese's Wolf of Wall Street, Naomi Belfort — as played by Margot Robbie — is a drop-dead gorgeous model who caught Jordan Belfort's eye while he was married to his first wife. In real life, the only difference is that "Naomi Belfort" is actually "Nadine Belfort."
During her modeling career, Nadine Belfort (née Nadine Caridi) was best-known as a Miller Lite girl. She appeared in a number of ads, including these Monday Night Football commercials from 1990…
When Nadine married Jordan in the early 1990s, her work as a model ended and her work as a socialite began. (Although Jordan called her the Duchess of Ray Ridge, Nadine doesn't have aristocratic roots.) The transition was ceremoniously marked with the purchase of a yacht that was originally owned by Coco Chanel and renamed after Nadine.
Minor spoiler alert…
Just as Wolf of Wall Street shows, Jordan and Nadine's marriage was largely unhappy. Not only was Jordan habitually doing drugs and prostitutes, but he was also busted for major financial crimes. (We detailed his charges in a previous post.) As Jordan told The Telegraph in 2008, the Belforts' relationship bottomed out after he kicked her down the stairs, put his 3-year-old daughter in the car and got into a driveway accident in the late 1990s. After that, Jordan went to rehab and Nadine went to divorce lawyers.
Amazingly, Jordan claims he and Nadine have a solid friendship these days. As of his 2008 interview with The Telegraph, the former spouses were living miles apart in California and co-parenting their two children.