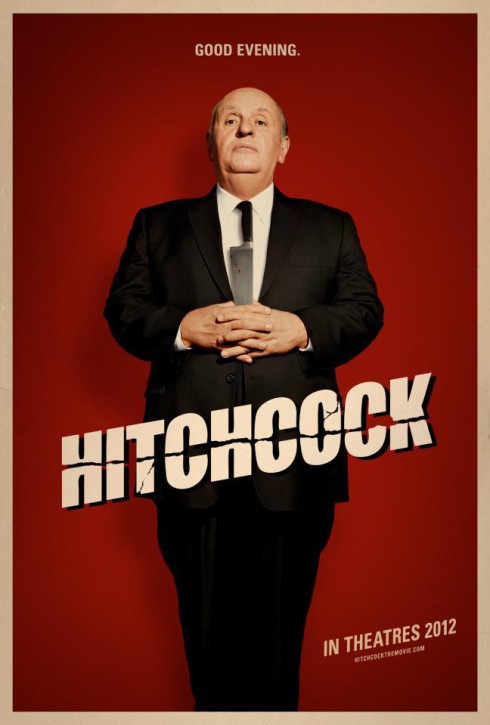 Fox Searchlight released the first official Hitchcock movie poster earlier today featuring a finely dressed Anthony Hopkins holding a large butcher knife between entwined fingers under Alfred Hitchcock's famous opening words "Good Evening." In addition to the poster being released, the production company also made the surprise announcement that the film, originally scheduled for a 2013 release, will hit theaters on November 23. The move will make the film (and its cast and crew) eligible for Oscar awards this season!
CLICK HERE to see the first uncanny photo of Anthony Hopkins as Alfred Hitchcock!
Hitchcock, which is based on the book Alfred Hitchcock and the Making of Psycho by Stephen Rebello, is about Hitchcock's struggles to finance the making of the classic 1960 suspense/thriller. In addition to Anthony Hopkins, the film also stars Scarlett Johansson as Janet Leigh (the actress who played Marion Crane, who gets stabbed to death in the infamous shower scene), James D'Arcy as Anthony Perkins (Norman Bates), Helen Mirren as Alfred Hitchcocks's wife, and Jessica Biel as Vera Miles (Marion Crane's sister).