Discovery announced earlier today that they will be launching a new streaming service in January called Discovery+. The service will feature 1,000 hours of original content from Discovery Channel, A&E, and TLC — including three new 90 Day Fiance spin-offs! (No, Libby's Sibbies will not be one of them.)
Discovery+ is set to launch on January 4 and will cost $4.99 a month with ads, and $6.99 a month without. 90 Day Fiance: The Other Way Strikes Back will move from TLC to a new home on the Discovery+. The show will be joined by the following new 90 Day Fiance spin-offs:
90 Day Bares All
Get ready for your favorite 90 Day couples to bare it all – the lies, the secrets and everything we couldn't show on TV. Hosted by Shaun Robinson, this companion series to 90 Day Fiancé will put cast members in the hot seat where they reveal pivotal new information and speak completely uncensored. Exclusive content, must-see footage and all the stories behind 90 Day Fiancé!
90 Day Diaries
An intimate look into the lives of our couples, told from their perspective. Without producers or crew, the cast members film themselves in their day-to-day lives as they continue to navigate the COVID-19 pandemic and all of the new challenges it brings to their relationships.
90 Day Journey
The ultimate collection of 90 Day Fiancé stories for the 90 Day Superfan are now on demand! Each curated mini-series is made up of every single scene a beloved couple has appeared in across each show in the 90 Day Universe. Now fans can watch each couples' story from the very beginning how and when they want to.
The Other Way Strikes Back!
Viewers will get a fresh look at the duos fans have come to know and love, sharing their home lives, behind-the-scenes details missed by cameras and addressing some of the most outrageous, cringe-worthy moments, and sassy social media and pillow talk commentary of the second season of The Other Way.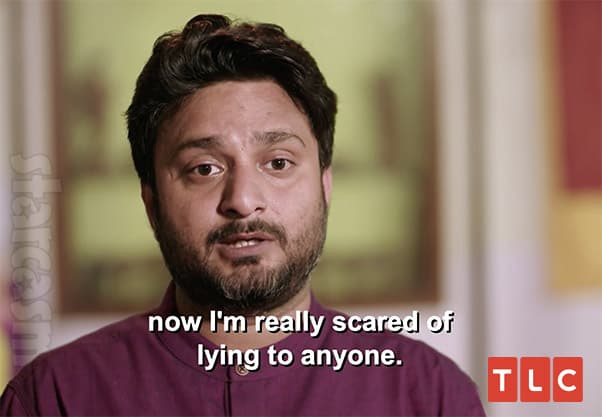 It could easily be argued that two of the three "new" spin-offs aren't really new at all. 90 Day Journey looks to be pre-existing footage and edited together thematically for each couple. This is something the network was already doing under the "Our Journey So Far" label.
90 Day Diaries sounds exactly like 90 Day Fiance: Self Quarantined, a series that premiered on the network earlier this year.
Despite the number of 90 Day Fiance spin-offs that currently exist, the franchise continues to dominate the ratings and the social media water cooler. But, how much is too much?
TLC President and General Manager Howard Lee talked about the potential of over-saturating fans with too much 90 Day Fiance content during a virtual Edinburgh International TV Festival panel discussion in August.
"We always want to check in on our fans to ensure that we're not getting past the tipping point or saturation and that this is something that they'd want to see and so far we've been really fortunate that they're still finding these projects compelling," Howard revealed.
He added an assurance that TLC and show producers are being very selective about what shows to add to the franchise. "It's very important that we don't just create a spin-off or sequel just for the sake of it. We want to make sure that we're not just ripping ourselves off, franchise after franchise."
Joining the 90 Day Fiance shows on Discovery+ are new offerings by Fixer Upper's Chip and Joanna Gaines, Long Island Medium's Teresa Caputo, Home Town's Ben Napier, Bobby Flay and Giada De Laurentiis, Amy Schumer, Martha Stewart, Investigation Discovery's Joe Kenda, Kevin Hart, and David Schwimmer.
Visit Deadline for the full programming slate!
Asa Hawks is a writer and editor for Starcasm. You can contact Asa via Twitter, Facebook, or email at starcasmtips(at)yahoo.com