So if a man is cast to portray Thor does this mean he should actually look like a god when he emerges from the water?
Apparently the answer to that question was a seriously ripped YES in the form of Chris Hemsworth's ridiculous pool-side bod photographed today. The star of The Avengers is chilling out in his homeland of Australia, catching waves, and walking around straight up embarrassing other dudes with his sculpted frame. These priceless pics were taken at the Park Hyatt Hotel in Sydney, Australia.
He's already set to reprise his role as Thor in Thor 2. Hemsworth-his-weight-in-sexy-gold has also completed filming on a remake of the 80′s classic Red Dawn where he takes on the role of Jed Eckert originally made famous by the late Patrick Swayze.
I guess it's time for us and Chris to dry off! Click on either image for a full-page blast of Chris awesomeness.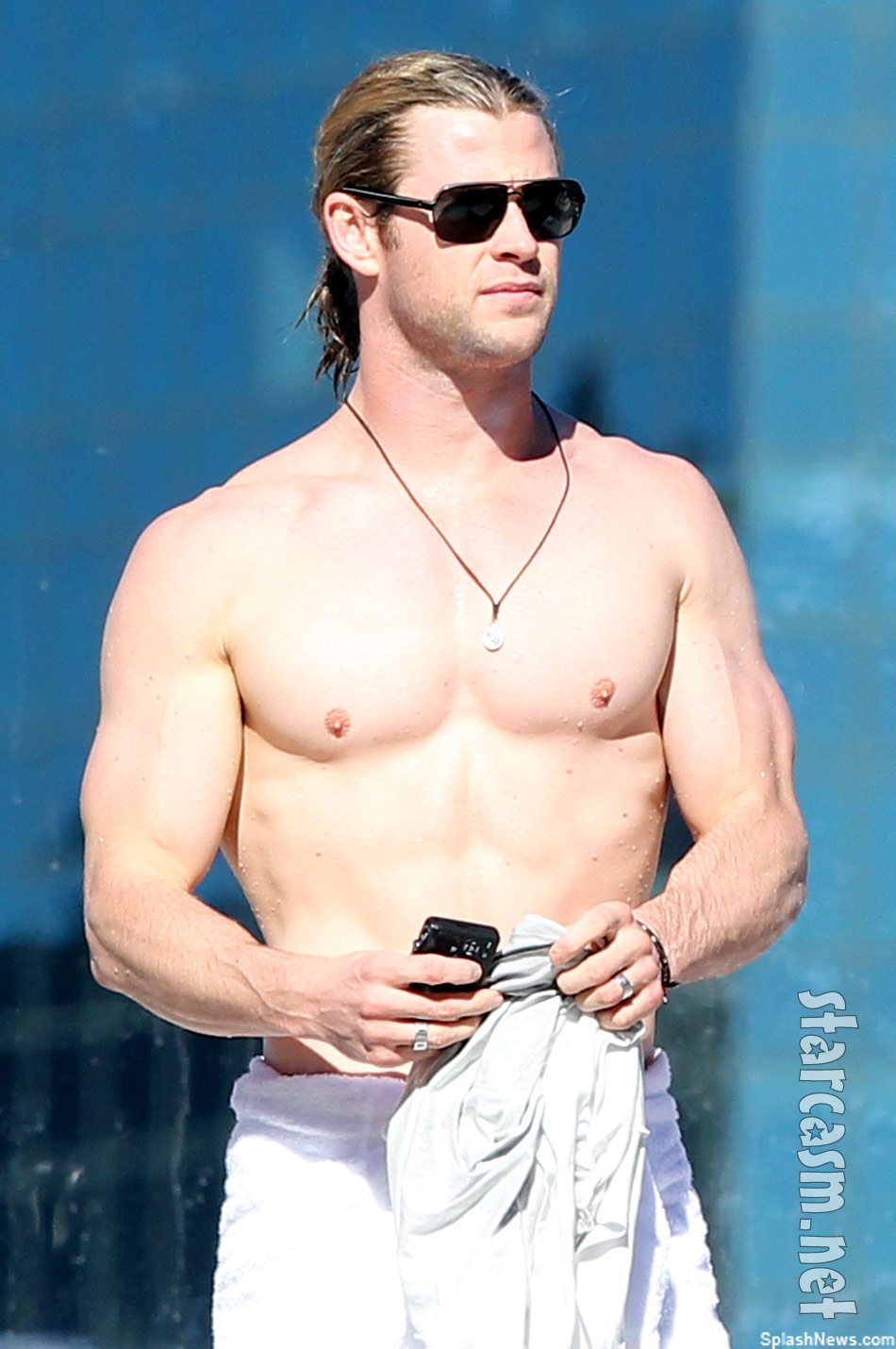 Photos: Blue Wasp/Grey Wasp/Splash News

Follow Us