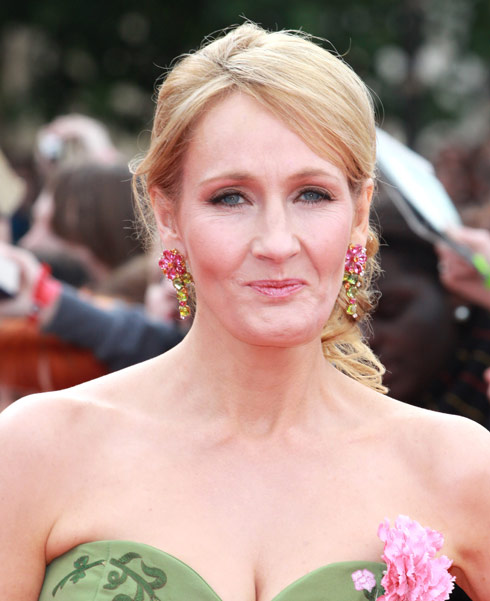 Author J.K. Rowling has captured the hearts and minds of readers the world over with her Harry Potter series. The novels and the accompanying smash-hit films based on them made Rowling one of the greatest success stories of the last half-century. How successful? According to Forbes she is the first person to become a U.S. dollar billionaire, that's "b" as in BANK, by writing books.
While she and hordes of loyal fans will never forget the happenings at Hogwarts, the author has announced that she has officially moved on and will be releasing her "first novel for adults." In typical Rowling fashion not much else is known about this upcoming book but what new information there is about the release has some speculating its possible subject matter.
The official announcement was made by her new publisher Little, Brown. In it Rowling stated:
"Although I've enjoyed writing it every bit as much, my next book will be very different to the Harry Potter series, which has been published so brilliantly by Bloomsbury and my other publishers around the world. The freedom to explore new territory is a gift that Harry's success has brought me, and with that new territory it seemed a logical progression to have a new publisher. I am delighted to have a second publishing home in Little, Brown, and a publishing team that will be a great partner in this new phase of my writing life."
A tweet by J.K. herself would seem to indicate that the writing might already be in the bag,  "As you may have heard, I have a new book out later this year. Very different to Harry, although I've enjoyed writing it every bit as much."
Over in London one noted expert, Philip Jones, deputy editor of trade paper The Bookseller, told CNN:
"The rumor is that it's a crime thriller, and that it could be set in [her adopted home of] Edinburgh; there's no smoke without fire. Her new editor, David Shelley, is known for his work with crime thrillers."
Whatever the subject matter will be, Rowling's latest novel will be a massive shot in the arm for the publishing world. I've got a feeling she'll do fine with her new "adult" target audience, as the publisher labeled it, because while Potter danced in the realm of youth fiction it was just as successful with us "grown-ups" too.
Photo: Lia Toby/WENN.com