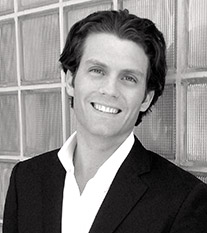 Jay and Mark Penske, sons of NASCAR legend Roger Penske, have gotten themselves into a boat load of trouble. Earlier this morning, the two were arrested after breaking in to the Nantucket Yacht Club in Massachusetts and the drama that unfolded prior to the break-in is even more shocking — it was truly a "Brandon Davis meets R. Kelly" moment.
After what seems to have been a long night of partying, Jay and Mark were spotted by two women as they were allegedly urinating in the parking lot. When one of the women confronted Jay, he reportedly "turned and continued to urinate on her boots. He then proceeded to grab her arm and push her. (The woman) also states that, before Mark ran away, he pushed her and they both then ran to the house on Yacht Club property."
"We thought they were drunk (expletive) tourists. She (the other woman) had her phone in her hand already and goes to take a picture so tomorrow we could say look at these guys," she said. "But the other one who was right there grabbed her hand and smashed it into her face. It happened so fast. He was a tall guy, and all I remember her saying was 'you're going to hit a girl'?"
After the incident, the two men ran off into an alley and headed to the Nantucket Yacht Club where they allegedly broke into an apartment. Police later arrested Jay, the owner of HollywoofLife.com and Deadline.com, as he attempted to run away from the club. An injured Mark was found in the employee apartment suffering from several cuts on this right arm. He had reportedly fallen down the stairs.
It has been confirmed that the brothers are not members of the club and therefore were not allowed to be on the grounds.
The brothers spent the night in the Nantucket Police Department's lockup facility, and were arraigned Thursday morning on charges of breaking and entering with intent to commit a misdemeanor. The women reportedly declined to press charges for assault and battery which sounds a little.. fishy.
Jay and Mark Penske have both been released and will return for their pretrial hearing set for August 20.
Photo: Jay Penske