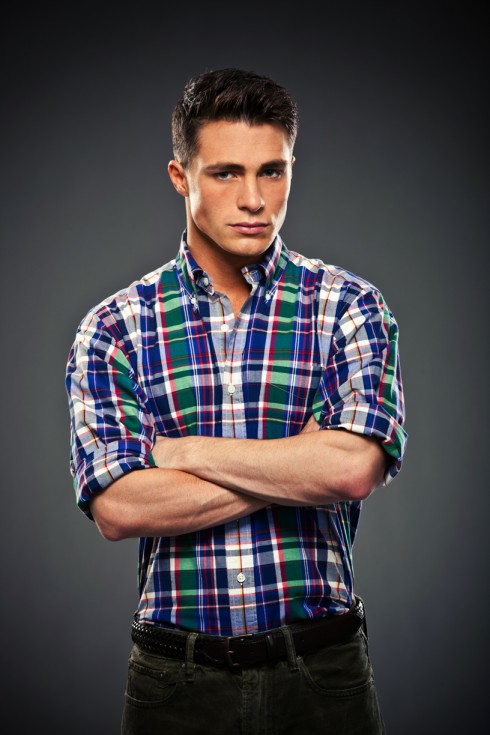 For the past two seasons of MTV's super successful supernatural drama Teen Wolf actor Colton Haynes has played hunky Jackson Whittemore, one of two captains of the Beacon Hills High lacrosse team, and rival of the main character. While the show's popularity has guaranteed it will be returning for a third season next year, it looks like Colton won't be — or will he?
"Colton is leaving Teen Wolf," a source tells Us Weekly. "It's not that he didn't want to return because he did. It's that the heads of the show wanted to limit him to only appearing on half the season — 12 episodes, not 24." Producers are also conducting a national casting search to find two identical male twins for season 3."
In addition to Colton being upset that he will no longer be a part of the show, his co-stars are disappointed as well. "They are sad as they had become a family," the source adds. "Colton loves Tyler Hoechlin, Holland Roden and Tyler Posey. They are his best friends. He is upset that he won't be returning . . . He is being forced out of the show."
To add fuel to the fire of his.. firing, Colton himself took to Twitter earlier today and wrote, "These past few yrs have been the best of my life. I'm sad that this chapter has ended, but excited for a new one to begin. Thx for the love."
That sure sounds like a good-bye message! However, a representative for MTV claims that the reports are false and says there is "absolutely no truth that Colton is being pushed out or that he, or any cast member, is being replaced. We love Colton and look forward to his returning with the entire cast for season 3 of Teen Wolf."
I dunno. I'm thinking this is 60/40 Colton is leaving — but that's just a blogger's humble opinion after plugging all this information into my homemade Truth-o-Matic machine. (The Truth-o-Matic doesn't give much credence to "inside sources," but it also downgrades official statements from networks. Apparently, "it's been a great run and goodbye" tweets do carry a little weight.)
UPDATE - It seems the Truth-o-Matic was right once again! MTV just posted this on the Teen Wolf Facebook page:
We were just as surprised and disappointed as Colton's fans to read out about his decision to leave the show. We want him to return for a third season, as he has for the past two, but if this is his decision we respect that and will wish him all the best. We are excited for what Jeff Davis and producers have in store for our incredible cast in the upcoming third season.
Hmmmm… A slight little twist there! According to MTV it was Colton's decision to leave the show — which could still jibe with the 12 episodes theory.
Follow Us