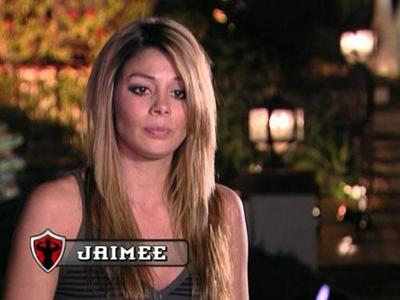 The Tiger Woods scandal continues with new shocking information from Jaimee Grubbs, a Tool Academy participant (with Shawn "Loud Mouth Tool" Southern.) Jaimee claims she met Tiger when she was a 21-year-old cocktail waitress in 2007 in Las Vegas, and began a long, 31-month affair that included 20 sexual encounters.
Grubbs has text messages, photos, and voicemail that she says proves the affair, including one from November 24 in which Tiger alledgely tells Jaimee that his wife Elin is "onto" the affair. According to TMZ, Jaimee has spoken exclusively with US Weekly, and their detailed article about her claims hits newsstands tomorrow in their print edition.
Tiger married his wife, Elin Nordegren in 2004. Right now rumors are aflame about Elin attacking Tiger over reports of an affair with VIP Pink Elephant hostess Rachel Uchitel.
How many skanky scandel skeletons are in Tiger's closet? But you never know, all these affair rumors could be false.
UPDATE: It looks like Elin Nordegren may have been a Tiger Woods mistress as well.
Another pic of Jaimee Grubbs:
Join Starcasm on Twitter, Tumblr, Pinterest, Google + and Facebook