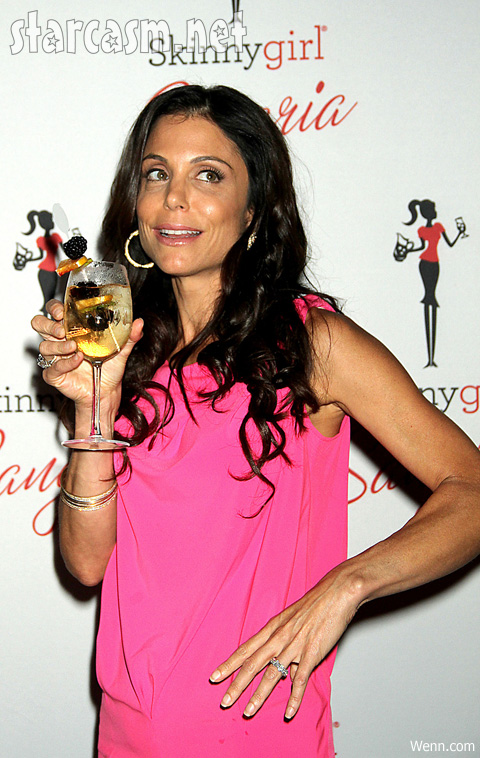 Bethenny Frankel is already a best-selling cook book and memoir/self-help author, but now she's "Skinny Dipping" into fiction. The high reality product priestess is penning what USA Today calls a "steamy novel" appropriately titled to keep with her Skinny theme. (If your branding scheme ain't broke, don't fix it!)
B posted on her Facebook Page: Yes! I'm writing a fiction book titled "Skinny Dipping", check out this great article that the USA Today wrote!
She signed a three-book deal with Touchstone Fireside. Skinny Dipping is set to be released April 3, 2012, and Bethenny says she plans to play up speculation about how much is inspired by true life.
"It's about a girl's journey and what she wants, and trying to have it all. It's about the lessons and the people along the way, about naysayers and rising above. There will be a lot of juiciness and people wondering what it's based on and if any of it was influenced by my life."
It's a literary theory that an author reveals more about themselves when they're writing fiction than when their writing a memoir. That's mostly because writing fiction can seem to keep the author at a distance, it can make them feel safe to be a little more honest, if only in a psychological sense (not necessarily dishing dirt about others, but revealing the author's true inner identity through the liberty of fictional characters.) Bethenny has never had a problem with candid commentary, and she's already proved her writing chops. All we can say is: Watch out Snooki, (and Lauren Conrad), there's a new reality fiction writer in town.
CLICK HERE to pre-order now!
Bethenny is also going to have her own E! True Hollywood Story special airing September 21, 2011.
Follow Starcasm.net on Facebook!