Alternative fashion icon Mickey Boardman has been with Paper Mag for his entire career. In those years, he's worked with some of the world's best-known celebrities and encountered a number of divas. The difference between him and his peers is just that Mickey's not afraid to clash and tell.
"In terms of cover stories, we've had some fun ones, we've had some horrible ones," Mickey told Buzzfeed. "The three celebrities we shot for Paper who I thought were going to be crazy but weren't were Lindsay Lohan, Prince and Mariah Carey."
Mickey said he was particularly surprised by Mariah, a songstress with diva reputation.
"I wanted her to drink only out of a gold goblet, but none of that happened. She was a little nutty, though — all she wanted to do was be on all fours with the boobs out and the butt out. If you have Mariah, you're going to get Mariah."
The editorial director said he was also impressed by Prince, who posed for the June 1999 issue. Initially the pint-sized singer was scheduled to come in for an hour-long photo session. However, the shoot location was overbooked.
"Prince rolls up in his stretch limo and I'm having a nervous breakdown," Mickey recalled. "I said, 'I'm so sorry, we're not ready.' And he said, 'Well, should I just drive around the block for half an hour?'"
When Prince came back 90 minutes later, the venue was still in chaos. Mickey reluctantly asked Prince if he could come back the next day.
"'I can come back tomorrow at the same time, but promise that you're going to be ready,'" Mickey said, quoting Prince. "I promised, and we were, and it was easy breezy. That cover was one of our biggest sellers ever."
Despite his generally pleasant experiences, Mickey has encountered his fair share of difficult entertainers.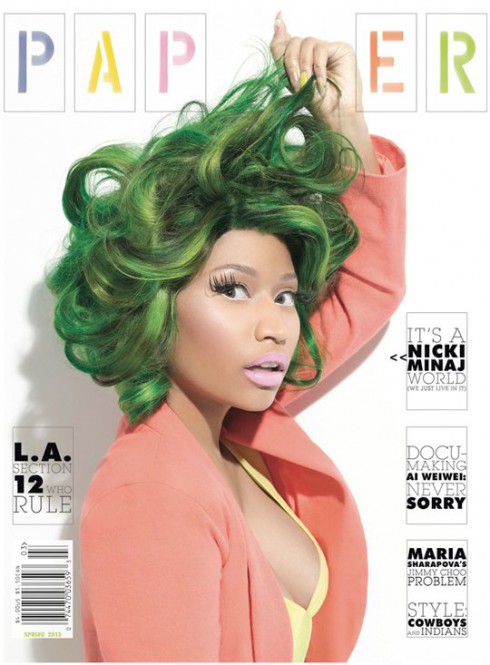 "Nicki Minaj was not fun. The Nicki thing turned out fine in the end, but it was two weeks of hideous torture and walking off shoots," Mickey said. "I had to sign up for AOL Instant Messenger so I could talk to her later, and she hung up on me on AIM. It was a super headache."
Mickey also noted some unexpectedly entitled entertainers.
"Ben Stiller was also pretty horrible," Mickey said of the comedic actor who kept rescheduling shoots.
Paper and Ben's team ultimately settled on a place and time for the 1999 shoot, but the Zoolander star continued to create issues.
"At one point he said to his publicist, 'Can you call Mickey and say the air conditioning's not cold enough?' And I'm like, 'I heard him because he was standing right next to me.'"
It's always interesting to hear what an insider has to say about celebrities — especially when that insider is brave enough to reveal his name! Bravo to Mickey for that. Let's just hope the revealing interview doesn't end up costing him or his magazine.