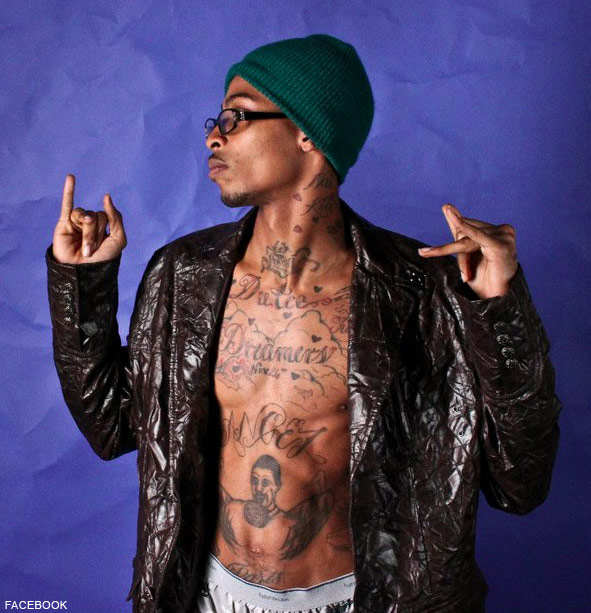 23-year-old father of two Darrell Armstead is one of three people featured in the anticipated 2nd season of the MTV documentary series World of Jenks. Armstead, who goes by the moniker D-Real, grew up on the streets of Oakland, living the life and wanting nothing more than to be a gangster.
On October 27th, 2009 D-Real and 3 friends uploaded an impromptu dance video they filmed entitled "Dancing in the Rain" as a tribute to his godbrother Richard Davis, who had died after being struck by a drunk driver on the corner of 90th Avenue and MacArthur Boulevard. The moving piece, shot in the rain the day after the accident occurred, exploded on YouTube, driving over 5 million views.
The clip featuring the four members who call themselves Turf Feinz caught the attention of documentary filmmaker Andrew Jenks but it was D-Real's back story that convinced Jenks that his story was one demanding to be seen and heard.
At the age of just 14, Darrell joined a gang in East Oakland and encouraged his younger brother Dominic Carter to follow. At 18, Armstead states that he took the fall for an armed robbery and assault that he didn't do.
After spending 6 months behind bars, he walked away from the life. This was a wake-up call that his little brother tragically never received as he was gunned down at the intersection of 91st Avenue and International on December 10, 2011.
Here's D-Real's trailer for World of Jenks:
"I'm praying for tomorrow every day. Because you can live for today but you've got to pray for tomorrow."
D-Real is trying to turn all of the tragedy in his life into a positive by taking his outlet of dance to the masses. His crew is looking to introduce turf dancing to youth who are frustrated and angered by the violence in their neighborhoods so that they may use it as a tool to help cope and move forward. His dream is to see dance battles instead of gun battles and the gang for which he was once a member, supports his cause.
Turf is an acronym for "Taking Up Room on the Floor" and the form originated on the streets of Oakland. Via wiki on "Turfing."
The foundation of turf dance is based off of a series of dances which different "turfs" in Oakland displayed. Some of these foundation dances are "two step" "brookfield" "auntie" "shaking" "the busta" "cliffhangers" "tsunamis" and "traces". Turf dance also includes "story telling" which is a style based off of pantomime "life stories" or "everyday activities." Turfing incorporates other dance style concepts such as tutting, flexing, waving and animation.
Turf dance is an improvisational, free-flowing form of dance that is based on the idea of pure cause and effect but focuses on storytelling, the creation of optical illusions, and the display of distinctive personal style. Dance elements include popping, locking, and miming. Gliding is heavily used in turf dance because it enables the creation of optical illusions. "Going dumb," or completely letting one's emotions loose on the dance floor, is also a distinctive part of the tradition.
To make ends meet while pursuing his dream, D-Real works as a tattoo artist, often inking "rest in peace" tributes like the ones he sports on his neck, leg and stomach in memory of his lost brother.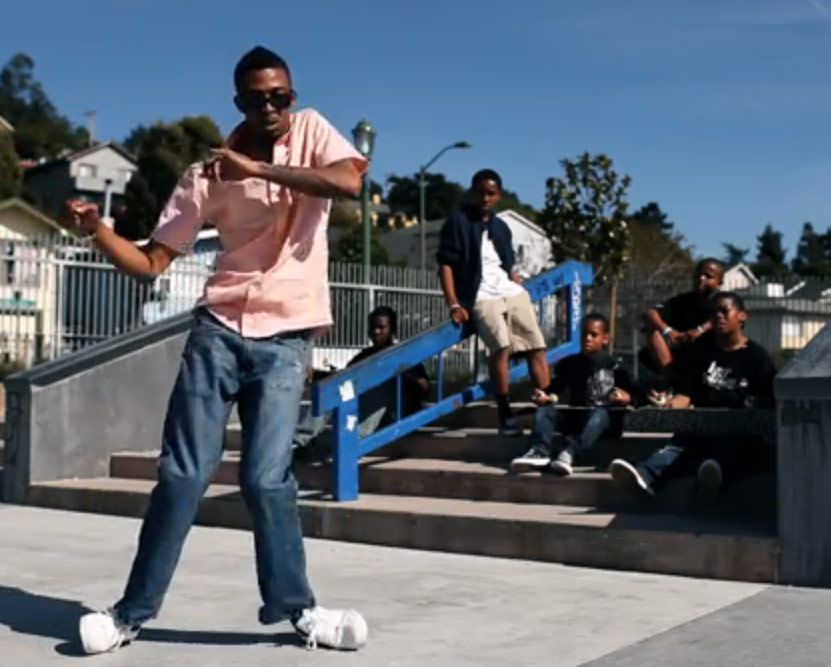 "Something has to be done. Something has to change." He said. When asked by Jenks if he thinks the public is aware of the violence that haunts communities like the one he was raised in he said, "I feel like they do, but I feel like they don't care." Darrell's father wasn't in his life and he's determined to break that cycle for his 2-year-old son and 5-month-old daughter.
Season 2 of World of Jenks premieres tonight on MTV at 11:00 EST.