"No! I volunteer! I volunteer! I volunteer as tribute! er, reality show competitor?" That's what The CW is hoping for as they officially announce the reaping casting of their new Hunger Games inspired reality competition series The Hunt!
Here's a description of the show from the official press release by The CW on December 12:
THE HUNT is an intense wilderness competition taking place over one month, as 12 teams of two are provided no food, water, or shelter, but must compete in a game where they'll rely on their physicality, survival skills, and hunting skills to endure their conditions, capture one another, and ultimately win a huge cash prize. Executive produced by David Garfinkle ("Ready for Love"), Jay Renfroe ("Ready for Love") and Greg Goldman ("Ready for Love"), THE HUNT is from Renegade 83 and Blackbird Television in association with Warner Horizon Television.
Production company Metal Flowers Media (Storage Wars, Bar Rescue, Trading Spouses) shared the rather enticing casting call announcement a little over a week ago:
WANNA PLAY A STEROID-INFUSED GAME OF HIDE AND SEEK??
Think you have what it takes to defeat your opponents while battling the elements? A major broadcast network is looking for teams of two to compete in "The Hunt," a tremendously elaborate and interactive game of "hide and seek" where you and your partner will be both the hunter and the hunted. Contestants will live outdoors, in the wild, scavenging for food, shelter, and protection from natural enemies that lie up every tree, in every stream, behind ever boulder… and at the same time competing with other teams for the same resources and the necessary tools needed to persevere. Teams must have an existing relationship, a compelling backstory, and an engaging reason to win the huge cash prize. If you think you have what it takes… please include your contact info. Tell us about your relationship, why you want to compete, and why you want to win.
To apply, just hop on over to the Metal Flowers Media web site and fill out the application form!
Because The Hunger Games was meant as scathing satire of contemporary American culture — reality shows and what we perceive as "entertainment in particular — the announcement has already had its fair share of detractors. But, if you remove the killing aspect, I don't see how this reality series concept is that much different from any other competition-based reality series, or sporting event for that matter. To be honest, it sounds like a pretty great concept! It will be like Survivor without all the emphasis on tent hook ups and cast drama. (Hopefully)
Perhaps I should team up with another Starcasm writer and offer ourselves as tributes! (My guess is that we would last all of 15 minutes. It's pretty easy to get captured when you're passed out from lack of snacks and internet.)
All I can say is, the host better have him (or her) self a Seneca Crane beard yo!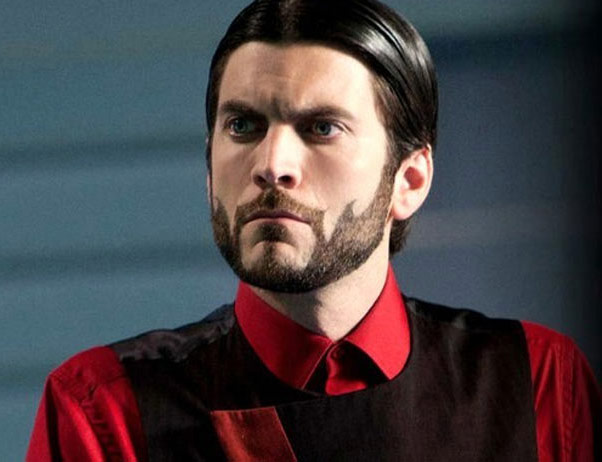 "Happy The Hunt! And may the odds be ever in your favor!"