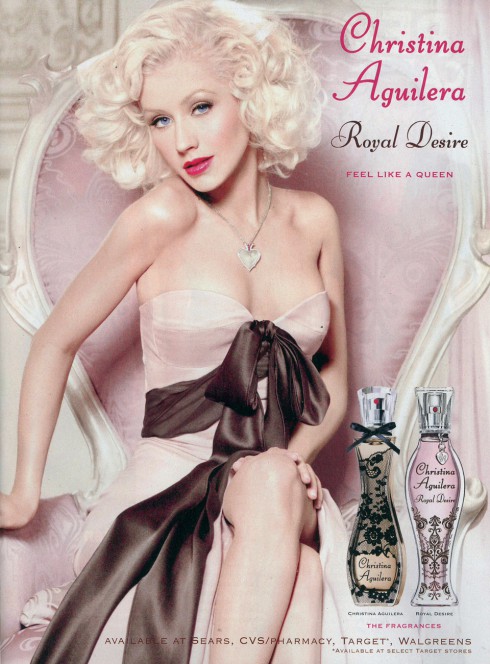 Christina Aguilera burst on the scene as a tiny teen with a huge voice. Now, several hit albums, one marriage, and one reality show later, she's much curvier — and she loves it. However, in the just-released add for her new perfume, Royal Desire, she's looking like her old self — but with some seemingly anatomically incorrect body parts.
As the folks over at Jezebel have pointed out, Christina's chin has been sculpted, her arm is bent in an odd direction, and one of her hips is flat out missing. The knee is also a bit off, as is her double-elbowed left arm, but the clearest of all the photo tweaks is Christina's size.
Above, Christina is photographed at the Anniversary American Music Awards nominations press conference, which was held on October 9 of this year.