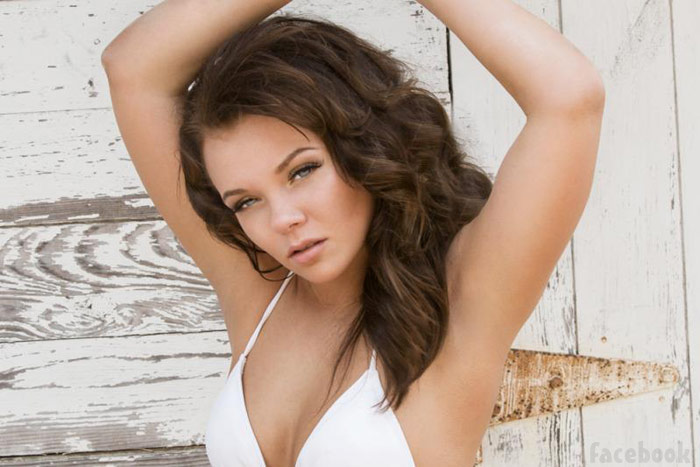 MTV has released the identities of the cast for their upcoming West Virginia based reality show Buckwild. One of the young ladies who will be taking over Jersey Shore's old time slot on Thursday is Cara Parrish and from some of her modeling photos the show's moniker certainly feels apropros!
The brief bio released for Cara describes her this way:
"The Firecracker" Originally hailing from Morgantown, the biggest college town in West Virginia, Cara had seen her fair share of the club and bar scene. But when the drama of having an ex in the same town became too much, she decided to escape back to her Sissonville friends to get her mind straight.
Via a Facebook Fan Page run by Cara she says of herself:
Cara Parrish is a model and entertainer from West Virginia. She began print modeling at sixteen. She has since made a career of freelance and agency modeling. She also manages promotional models for several agencies. Her clothing line airs in the same month. She's currently being featured on several blogs and has been in two music videos in the past year.
Before she was announced for Buckwild, Cara sat down with Tricycle Offense for a Q&A. Here's a bit of what she had to say:
TO: Modeling can be some really tough work – a lot of time and effort go into it. What do you think is the most difficult part of modeling?
CP: Modeling is much more [strenuous] than most people I've met assume it is. It's not as glamorous as it's made out to be, basking under bright lights and balancing in uncomfortable poses only to watch someone Photoshop your every flaw. It's unnerving if anything. It's also a great deal of traveling; a lot of empty hotel rooms away from friends and family. Most of the time I'm in a city just long enough for the shoot or event, etc. I don't really get to experience the places I'm in very often. It's certainly an industry that requires thick skin, so to speak.
TO: What are your highest modeling goals and aspirations? What scenario would make you the happiest professionally?
CP: Lately, I've moved away from modeling and more towards business and film. I wish to expand myself as a brand. I'm breaking into television later this year. My clothing line, Death To Ordinary, which is a collaboration with my designer and dear friend, Marcus Price, will also be available later in the year. I never lay out a strict "goal" or "life plan." Those are silly. If we predict what our life holds we will keep ourselves from a greater life than we could've imagined.
It's obvious that Cara Parrish is a girl on a mission. If you like these pics (you can click on any of them for a "full-screen" view) I strongly encourage you to check out her Facebook Fan Page where there is plenty more. You can also follow and keep up with Cara via Twitter here.
Photos: Facebook | Instagram
White bikini images: Photography by Trisha Landwehr of Swank-designs.net)