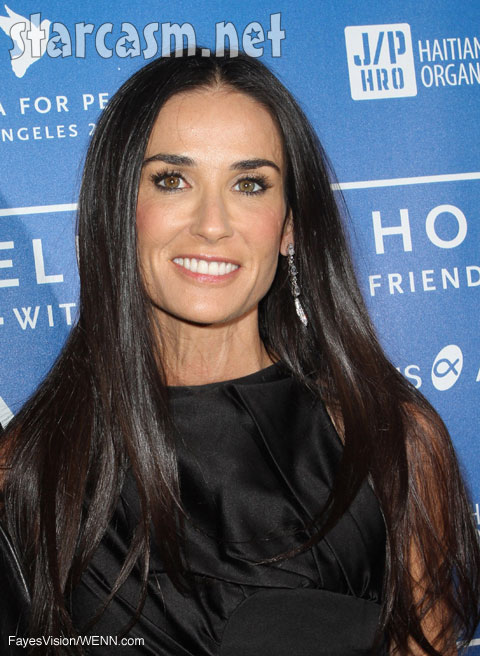 Tabloid-a-looza is going strong this week. Star magazine reports that 50-year-old Demi Moore has baby fever and is planning to adopt a baby.
The quote from an insider is kind of a non-quote: "She really wanted to adopt a child with Ashton, but he wasn't up to it. Now that she's single and can make her own choices, she's seriously looking into it."
These past few months there have been rampant reports (that seem to have at least an inkling of truth about them) that Demi's teenage and grown daughters have distanced themselves from her lately. Adopting a baby may be Demi's attempt to fill that void.
Her friend doesn't think that's a good idea.
"With the state of mind she's in, the last thing Demi needs is another child. She feels abandoned, but she has to realize that she can't just replace her own children by going out and getting new ones — it isn't that easy."
This is one of those tabloid stories where if she doesn't adopt a baby, it doesn't disprove it because she was only "thinking" about it. It's still kind of believable though.
Do you think it would be a good idea for Demi to adopt?
Demi's currently filming upcoming movie Very Good Girls with Dakota Fanning, Elizabeth Olsen, and Peter Sarsgaard.
Follow Us