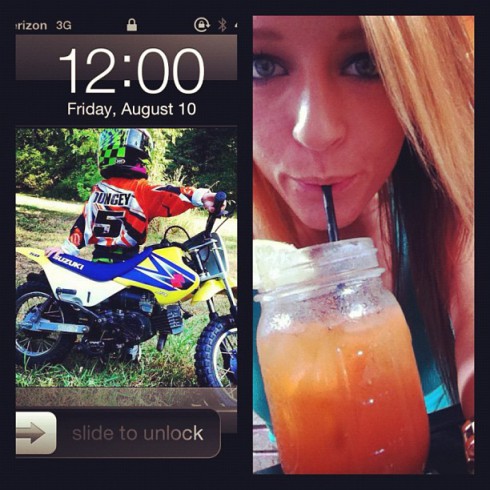 Today is a very special day for Teen Mom star Maci Bookout as she turns 21 years old and can finally give all of us in the "media" the Johnny Cash salute with pictures of her legally drinking alcohol.
Maci and her pals are currently in Charlotte, North Carolina where she will be hosting her own birthday bash at Butter NC, located in the NC Music Factory, later tonight. Here's the poster: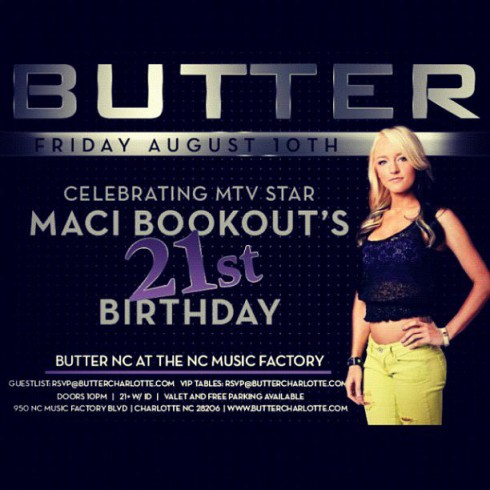 But before her big party, Maci took to Twitter and shared the photo at the top of this post along with the tweet, "my legal bloody mary at lunch
"
In addition to the inevitable throw-down later tonight at Butter, Maci and her friends have been having a blast just outside of Charlotte at Carowinds Amusement Park. The group took a plunge on the After Burn ride: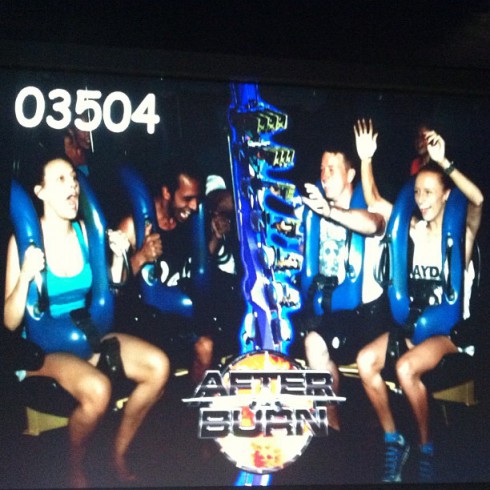 And also posed for an Old West vintage photo: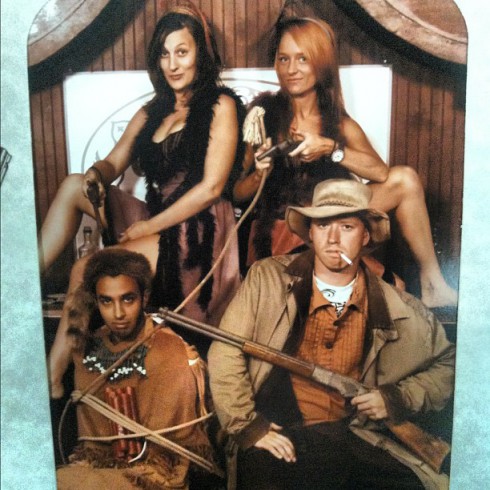 Things are sure to get a little crazy tonight, especially if this photo of her 21st birthday presents from her boyfriend Kyle King is any indication!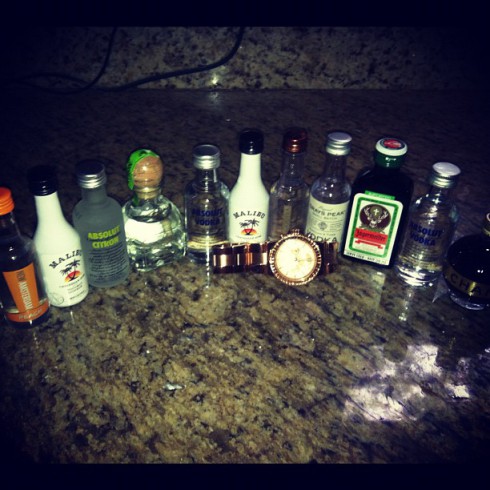 (We all know what the bottles are, but just in case you were wondering, that's a Michael Kors watch in the foreground.)
Maci is always great about sharing photos with her fans, and if there are any from the party tonight we will try to add them to the post. I just hope it goes better than her Teen Mom cast mate Farrah Abraham's 21st birthday party did
Oh, and Happy Birthday Maci!
UPDATE - Here is Maci's Twitter timeline from all through the afternoon and night, with photos inserted where they belong:
And here are a few more photos fromt he two-day extravaganza including the party posse's trips to Carowinds and VIP bowling:
Photos: Twitter, Instagram, and Maci Bookout's Official Facebook Fan Page
Follow Us