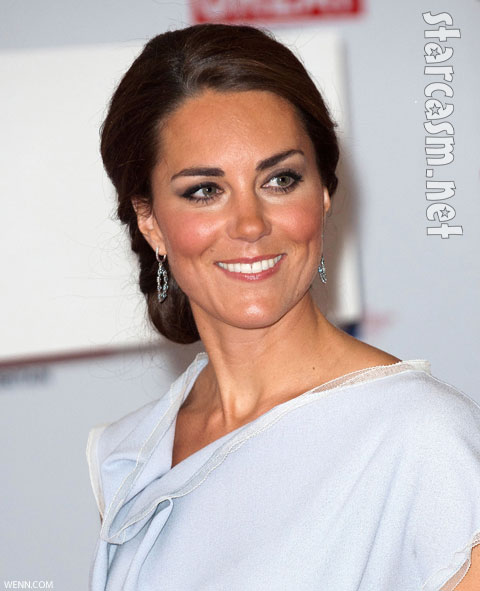 Kate Middleton (who's currently involved in a topless scandal) married a prince (I know, no one ever talks about it, you've probably forgotten,) so why is she not a princess? Williams mother Diana Frances Spencer was a princess, but Kate is officially called Catherine, Duchess of Cambridge, (she also gets the titles Countess of Strathearn and Baroness Carrickfergus.)
Apparently she is the Duchess of Cambridge because Princes Edward and Charles went to Cambridge, and Prince Philip is the Chancellor. According to The Hollywood Reporter she won't be a princess until William becomes King (sooo, does that mean she wont' be a queen? This is SO confusing.)
The Queen updated the Order of Precedence when Prince Charles married his second wife Camille. She rearranged it based "on blood principles" so Kate is required to curtsy to "blood princesses" Princess Royal, Princess Alexandra, and Princesses Beatrice and Eugenie, who are daughters of the Duke of York, when William is not by her side.
Apparently she can still be called a princess without officially having that title, but it still seems that not being given that official title is somewhat of a snub from the Queen. Being a Royal can be quite dicey.
The world is on fire with news that Kate Middleton is pregnant! CLICK HERE to find out when she'll be expecting the new addition to the royal family. A rep for Kensington Palace confirmed that the new baby will be titled "His or Her Royal Highness Prince or Princess of Cambridge."
href="http://statcounter.com/" target="_blank">
class="statcounter"
src="http://c.statcounter.com/8656821/0/6134e3f5/1/"
alt="click tracking">