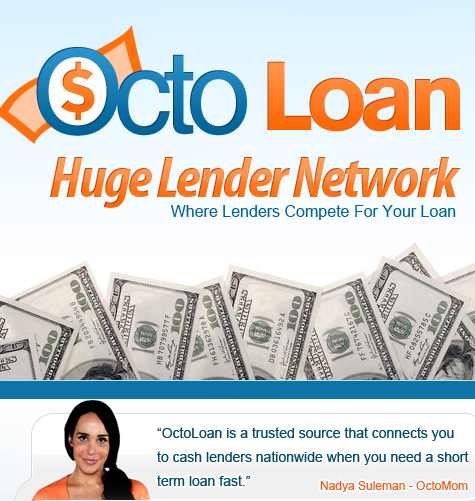 Mom of 14, and pop culture staple Nadya Suleman has turned to nude photos and self-porn to support her large family, and now she's got a new business venture: Endorsing a short-term loan network named Octo Loan.
It's actually a service that searches for short-term loan lenders based on the info you give them, and helps you find a better rate (with these types of loans, even the better rates are pretty bad.) For example, from the site, "A loan of $100.00 for 14 days could cost $25.00 in fees. The total amount to payback could be $125.00 with an APR of 651.79%"
651.7% !!!
And that's pretty good for a short-term loan. The reason they don't tell you the APR is 651.7% is because they can say that it's a weekly rate of 12.5%, which doesn't sound so scary. It's super scary when you think that 12.5% is the annual percentage rate for a lot of credit cards.
Is this a good decision for Nadya? Would you trust her endorsement (especially for a high-percentage rate loan finder service?)
Via Gawker
Follow Us