Anyone who has watched an episode of Teen Mom knows that Farrah Abraham comes from a financially stable family. In addition to their beautiful home, Farrah's parents Michael and Debra also own a second house nearby, which Farrah and Sophia lived in during Seasons 2 and 3. Then, during the Season 4 back-to-back premiere episodes, Farrah's dad helped with her move to Florida and even offered to relocate to The Sunshine State to be close to Farrah and Sophia as they adjusted to their new surroundings.
If you're like me, all of this had you asking yourself, "So what does Farrah Abraham's dad Michael do for a living?" Thanks to the internet, that question was easy to answer.
Michael Abraham currently works in infrastructure solutions and security solutions estimations at Technology for Education, LLC in Austin, Texas. Wait, what? We'll let Michael describe his skill set:
Highly motivated, aggressive, professional leader, who exceeds expectations and maximizes team performance in technology industries. Proven record successfully achieving business objectives. Natural communicator with superior interpersonal skills to foster profitable relationships and productive negotiations. Effective planner who identifies client objectives and delivers on-target solutions producing high customer satisfaction and loyalty. Experienced and knowledgeable in multiple vertical markets.
Specialties
• New Business Development
• Strategic Account Acquisition
• Professional Services & Systems Sales
• Consultative & Application Selling
• Team Building & Leadership
• Relationship Building
• C-Level Interactions
• Contract Negotiations
• Organization Management
• Pricing & Proposal Development
• Sales Budgets & Forecasting
• Infrastructure System Design & Estimating
Michael Abraham relocated to Austin, Texas in November of 2011, where he works with TFE. TFE describes themselves on their website this way:
TFE was founded to support the K-12, higher education, local government, commercial, and healthcare industries. TFE's original focus was on infrastructure – structured cabling and network electronics. As the network evolved and became the platform for other architectures, TFE expanded its practice to include unified communications, professional audio visual, data center, physical security, and other technologies to leverage our expertise in the network.
Sow what about before TFE? Mike worked a series of similar tech jobs in and around the Council Bluffs, Iowa and Omaha, Nebraska area including (starting with the most recent):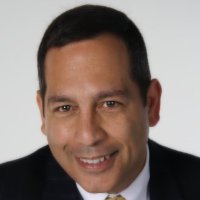 Principal – Michael & Associates
Michael & Associates
2000 – Present (12 years)
MTV Talent & Cast Member
Viacom
January 2008 – January 2012 (4 years 1 month)
Regional Account Manager
Dakota Security Systems Inc
2010 – 2011 (1 year)
Director Infrastructure Services
Cable Tech, Inc
2008 – 2010 (2 years)
Enterprise Infrastructure Sales Representative
BLACK BOX NETWORK SERVICES,
2008 – 2008 (less than a year)
Director, Infrastructure Services
Lines Of Communication, Inc.
2001 – 2008 (7 years)
Manager, Communications Division
Electric Company Of Omaha
2000 – 2001 (1 year)
Infrastructure Designer
Lucent Technologies
1995 – 2000 (5 years)
Management
AT&T
1979 – 1996 (17 years)
Ha! He even included his Teen Mom experience! That must have been odd to talk about during his interview
As far as education, Michael Abraham graduated from Glendale Community College and Arizona State University. (Remember Michael, Debra, and Farrah returning to Arizona for what turned out to be quite the unpleasant family outing last season?)
So by all accounts, Michael Abraham is a single (he and Debra's divorce has gone through,) very skilled professional living in one of the coolest cities in the country. All you single ladies out there need to be pitching some woo! (Although your role as mother-in-law may have its difficulties.)
Curious to know why Farrah calls her dad by his first name? Find out the answer here!
Follow Us