UPDATE! Keisha is denying this!
Keisha Knight Pulliam is reportedly the newest addition to the cast of Real Housewives of Atlanta. You may recognize her as "Rudy" from The Cosby Show. Reports had swirled earlier this year that she would be added to the cast, but she denied it. However, it seems as though things have changed and she will be a part of Season 5.
According to Straight From The A, "Keisha has been filming with the cast of the show for weeks now." They also say that the cast photo will be released soon now that Keisha has made the cast complete. Keisha will be joined by Kenya Moore and the rest of last seasons wives (with the exception of Sheree) for season five — that brings the total to seven "wives"!
Keisha has reportedly hit it off with Phaedra and Kandi the most. Although there was a Talls vs Smalls storyline last season, Bravo is reportedly trying to get away from that and have more relationships and storylines develop. We have to admit, the whole Talls vs Smalls thing was pretty lame. We hope to see less of a divide this season.
Since leaving The Cosby Show, Keisha has worked on several projects with Tyler Perry including House of Payne and launched her own summer day camp for girls, Kamp Kizzy. Rudy, you grew up so fast!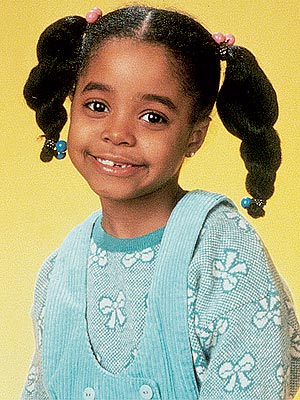 Straight From The A also reports that Kim Zolciak's role in the show's fifth season will be limited because of her pregnancy. Kim and her husband Kroy are expecting a baby boy this fall. Filming on the series began over a month ago, so Kim will likely be seen regularly for at least the first half of the show. Plus, Kim's spin-off did so well that it has been reported that she will begin focusing on that and make her exit from Real Housewives of Atlanta after the fifth season.
Follow Us