If there is one singular shadow that looms over the world of female pop stars it is the life and lasting image of Marilyn Monroe. If you dig down deep enough a vast majority of what you see from Britney to Madonna to Lady Gaga to XTina all stem from the persona of one Norma Jeane Dougherty.
She was a foster child for most of her upbringing and there's something about that hard past that resonates in her beauty and has cast a spell that will seemingly live on forever. I would argue that she is the most legendary female in American history. Monroe is not the most important historically, but certainly the most copied and recognizable which makes the fact that ultra-rare photos of Norma Jeane, at the tender age of 19 posing for one of her very first photo shoots, are being auctioned that much more astonishing.
You can click on any of the photos of Marilyn Monroe for a full page view:
Not only are the photos you see in this post being sold but the copyrights for these images go along with it. In that lies both the historical and monetary value of these once in a lifetime images. Darren Julien, chief of Julien's Auctions, who will be selling the items, had the following to say:
"It's really hard to put a value on something like this, because it's rare and not just for the collector. These are probably the most significant images of Marilyn that are available because they're so early, from the first part of her career, and it's rare to have images like these where you're selling the rights, too."
The photos have been locked up in a legal battle for years and a bankruptcy judge in Florida has recently ruled that the photos should be sold to settle the debts of the photographer, Joseph Jasgur.
These photos are from 1946 but look as if they could have been taken for some starlet today. That is the influence of this woman's legacy. Monroe tragically died in 1962 at the age of 36.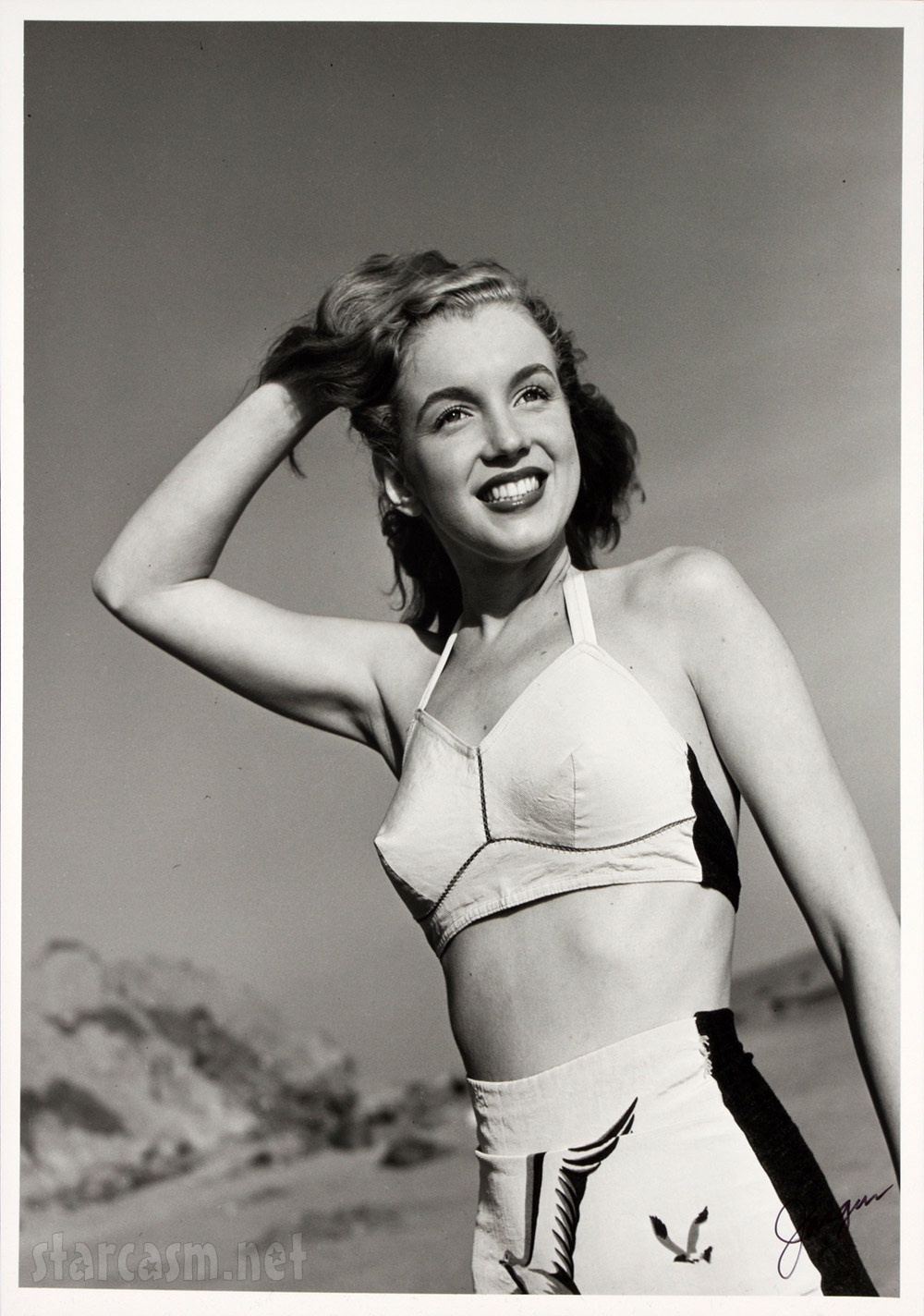 All Photos: Julien's Auctions / Splash News
Follow Us